Learning is Unstoppable
Join our virtual fall fundraiser featuring a true original friend of CCBN, Helen Prejean, C.S.J. There will be CCBN stories and tour as well as great auction items.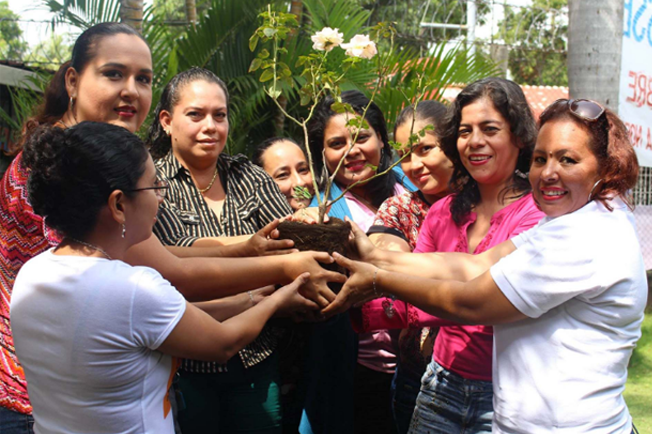 Friends of Batahola supports, sustains and promotes the Cultural Center of Batahola Norte in Managua, Nicaragua, through prayer, financial assistance, solidarity and building community, there by responding to the call of the Gospel.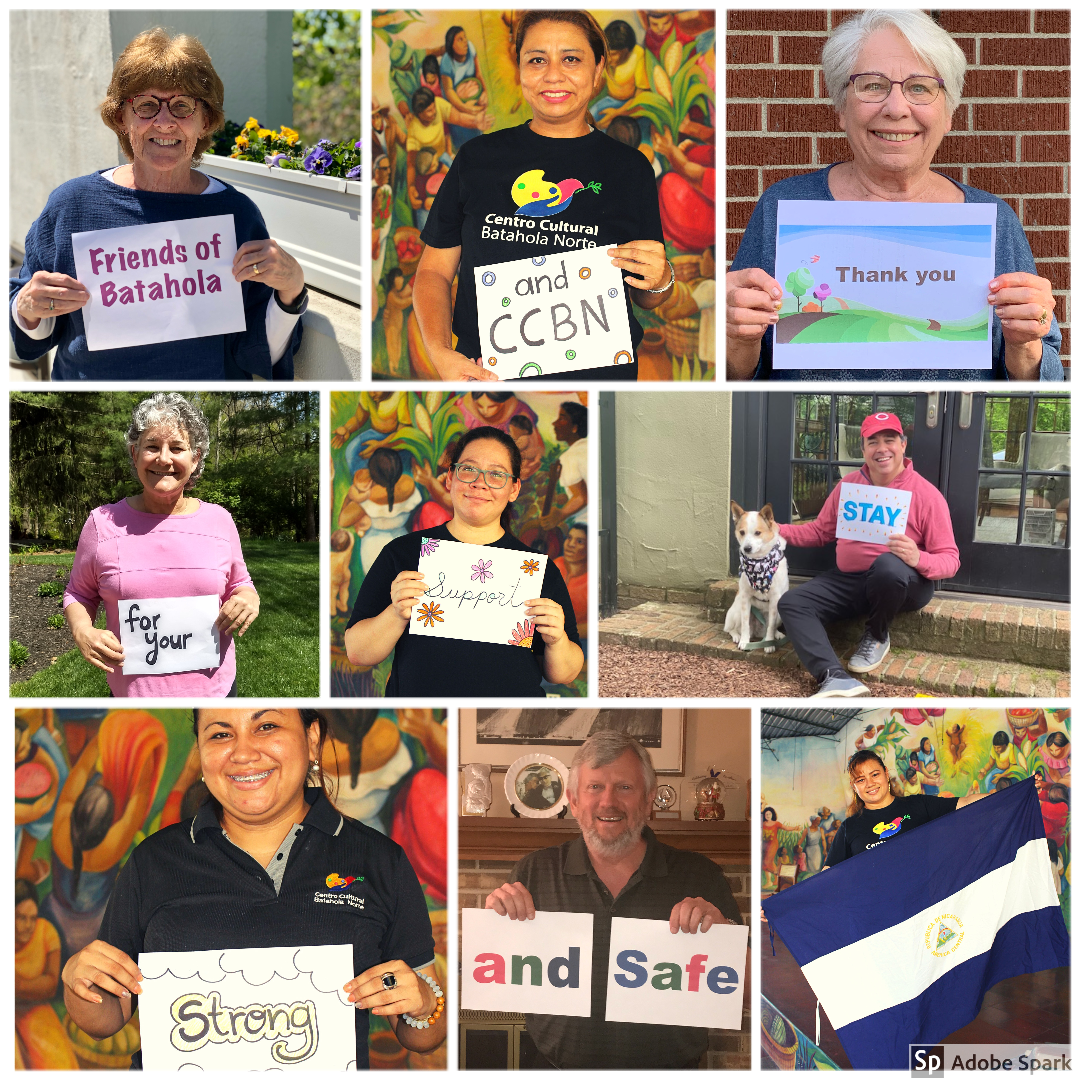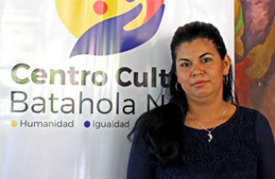 Despite the ongoing crisis in Nicaragua, the Center remains open and brave students, like Virginia Arce, attend classes, unwilling to relinquish dreams of an education and a better life.
People with goals succeed because they know where they're going. Virginia Arce knows exactly where she's going in 2019. She and 20 other students from the Center graduated from the Basic Adult Education course last November. Because of financial and family struggles, Virginia had never before been able to pursue an education and instead dedicated herself to caring for her siblings.
Years later, her son would convince her to accompany him to the Center which had just given him a scholarship. Upon touring the Center, Virginia was
intrigued by the sewing courses but was hesitant because she lacked one of the necessary prerequisites: an elementary school diploma. Not one to be deterred, however, she found the perfect solution and signed up for both Sewing and Basic Adult Education.
"It was a little difficult in the beginning because the two classes are at the same time on the same day. I talked to the Formation Coordinator, and she suggested that I spend half of the class in one course and the other half in the other," Virginia said.
With persistence and dedication, Virginia successfully completed her elementary school degree and now has set a new goal to get her high school diploma. In the long run, she dreams of working as a cashier or in information technology.
"Virginia said, "I always say that if I had studied when I was younger, I would have studied computers and bookkeeping. Although I know it's going to be challenging, I want to continue studying, find work, and be independent."


"I will always remember the love and joy that comes with staying close to God and never putting possessions in front. We are all children of God and so similar to people with completely different cultures and so far away."


We are inspired by the mission and vision of the Cultural Center of Batahola Norte of "sharing who we are and what we have to help transform society into the Kingdom of God". So we are committed to support them through prayer, financial assistance, solidarity and building community, thereby responding to the call of the Gospel. In the same way we ask you to support this community in need of friends and partners in living the Gospel of God.
The Cultural Center's priority is to work with the women and children who most bear the weight of social and economic inequity, to break the cycle of poverty and restore hope in a better tomorrow. That objective is at the heart of the Center's mission to empower and transform its students and community through access to education, arts and culture. Since 1983, the Center has helped thousands of women, children and youth to defend their rights, finish their schooling, find and develop new sources of income, and improve their standard of living.
Partners in Support of CCBN