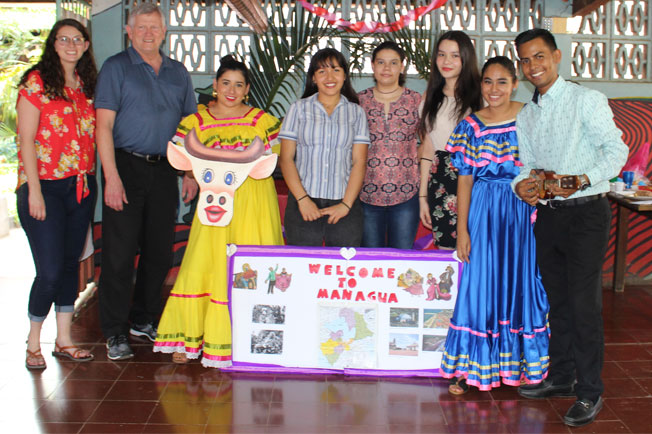 Friends of Batahola supports, sustains and promotes the Cultural Center of Batahola Norte in Managua, Nicaragua, through prayer, financial assistance, solidarity and building community, there by responding to the call of the Gospel.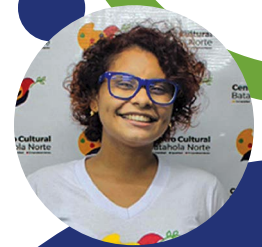 "I want to be a super-mega-empowered woman!" Geymi Mayorga came to the Center at age 16, during her first year of studying Social Communications at Central American University (UCA). Her cousin encouraged her to apply for a scholarship from the Education Program to help her complete her college education.
"The psychosocial support that I received at the Center has been important to my personal development and a help in identifying risky situations. My life has improved due to personal growth workshops that helped me see a different perspective. Thanks to these formative workshops, scholarship students are able to explore ways of changing and improving their lives."
"The Center offers significant support to families. The simple fact of knowing that a single mother counts and has a place to go for support is of immense importance. At the Center, women can access legal and psychological services during situations of violence."
"Thank you Friends of Batahola for your ongoing support to the Nicaraguan youth who are living in risky situations. To know a place exists with people we can trust, it's definitely a blessing! Thanks for accompanying us these 38 years from a distance. You have managed to keep the founders' legacy alive."
View Summer 2020 Annual Report


"I will always remember the love and joy that comes with staying close to God and never putting possessions in front. We are all children of God and so similar to people with completely different cultures and so far away."

-Anne Marie Sherlock, student SUA and IHM parishioner (2016)
The ongoing work of the "Cultural Center" was expressed to me in the picture of a little boy, learning to play his violin, with the teacher sitting next to him. This captures, for me, the essence of the many educational efforts of CCBN. And finally the Spirit was "alive" in the hearts of the 28 who traveled to Nicaragua…open and compassionate hearts.

-John Norman, Trip co-coordinator and McNicholas H.S. faculty
As Gerardo said, material wealth is secondary to spiritual wealth and I can see that many of the Nicaraguan people believe this. They are so welcoming and willing to share their possessions with others even though they don't have much. It is truly inspiring


-Adam Neltner


We are inspired by the mission and vision of the Cultural Center of Batahola Norte of "sharing who we are and what we have to help transform society into the Kingdom of God". So we are committed to support them through prayer, financial assistance, solidarity and building community, thereby responding to the call of the Gospel. In the same way we ask you to support this community in need of friends and partners in living the Gospel of God.
The Cultural Center's priority is to work with the women and children who most bear the weight of social and economic inequity, to break the cycle of poverty and restore hope in a better tomorrow. That objective is at the heart of the Center's mission to empower and transform its students and community through access to education, arts and culture. Since 1983, the Center has helped thousands of women, children and youth to defend their rights, finish their schooling, find and develop new sources of income, and improve their standard of living.
Partners in Support of CCBN